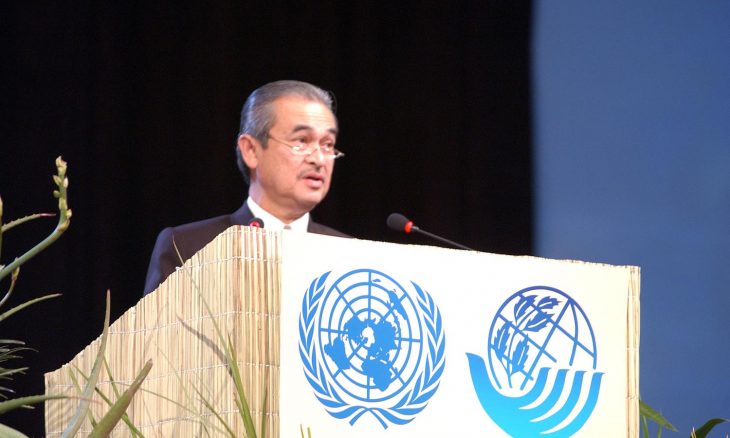 BIOGRAPHY
Tun Abdullah bin Haji Ahmad Badawi was born in the city of Bayan Lepas, Malaysia, on November 26, 73 years ago, or precisely in 1939. The name of the statesman who received the nickname Mr. Nice Guy is already very familiar not only in the ears of Malaysians but also Southeast Asia, even the international community. Pak Lah, as Ahmad Badawi is also familiarly called, is the highest political office holder as the fifth Prime Minister in Malaysia (2003 – 2009).
The alumni political career of the University of Malaya and the University of Cambridge began with the position of Head of the Malaysian Ministry of Youth and Sports. And since ending his position in the department's ranks, Ahmad Badawi's political career was like racing in the next 20 years. Had served as Minister in the position of Prime Minister in the period 1981 – 1984, the recipient statesman in a series of national and international awards was then appointed as Minister of Education in 1984 and continued as Minister of Defense from 1986 to 1987.
The decade of the 1990s until the end of 2010 was the brightest period in Ahmad Badawi's political career. Still trusted as Deputy President of UMNO (held since 1988), Badawi was appointed as Minister of Foreign Affairs concurrently Minister of Home Affairs of Malaysia, two of the most important and highest positions as well as the longest held by Badawi, 1991 – 1999. The peak of Ahmad Badawi's political career was achieved when he gained the highest trust from all Malaysians to lead the country as Prime Minister from 2003 to 2009.
Controversially known as a case of enmity with his predecessor, former prime minister Mahathir Mohamad, Badawi was also beaten by other forms of life when left by Endon Mahmood in 2005, a woman who for 40 years accompanied Badawi's political campaign as a wife. The next two years, Prime Minister remarried Jeanne Abdullah and built a family with 2 biological children and 2 stepchildren.
EDUCATION
Bukit Mertajam High School.
MBS (Methodist Boy's School) Penang
University of Malaya
University of Cambridge
CAREER
Head of Department Youth Ministry of Youth and Sports (…- 78)
Secretary of MAGERAN (…- 78)
Member of Parliament at the Guild Regional Ministry (1978-80)
Deputy Minister of the Territorial Ministry (1980-81)
Minister in the Prime Minister's Position (1981-84)
Minister of Education (1984-86)
Minister of Defense (1986-87)
Vice President of UMNO (1988-1993)
Minister of Foreign Affairs (concurrently Minister of Internal Affairs 1991-99)
Prime Minister of Malaysia (31 October 2003-3 April 2009)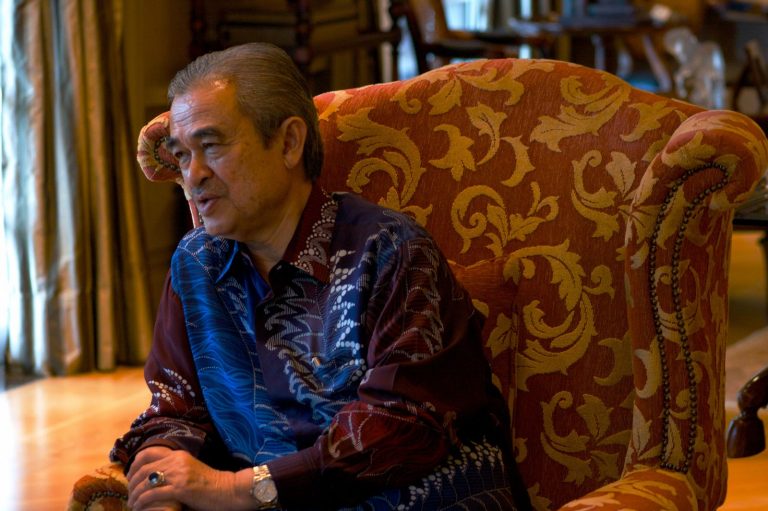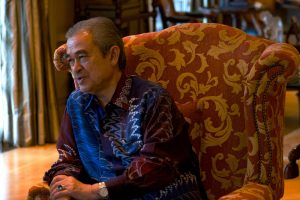 Full Name: Abdullah Ahmad Badawi
Alias: Pak Lah | Mr. Nice Guy
Profession: Bureaucrats
Islam
Date of Birth: Sunday, November 26, 1939
Zodiac: Sagittarius
Citizen: Malaysia
Wife: Jeanne Abdullah, Endon Mahmood