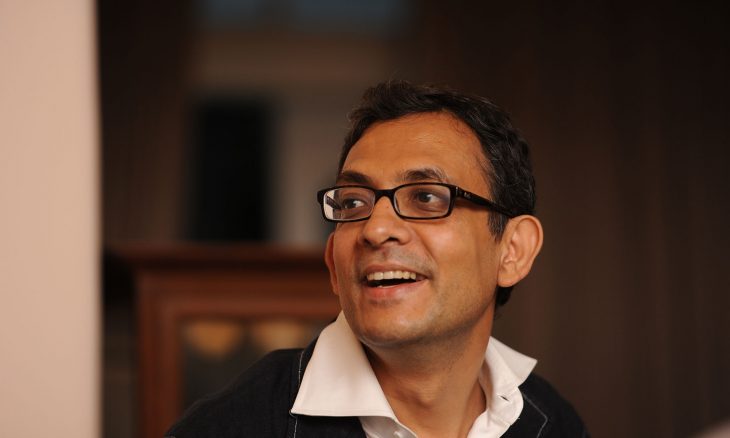 BIOGRAPHY
Abhijit Vinayak Banerjee is a big name in the economic field. This man of Indian descent was educated at South Point School and Presidency College, Calcutta, where he earned a B.Sc degree in Economics in 1981. Then, he took a master's degree in Economics at Jawaharlal Nehru University, New Delhi in 1983 before finally getting a Ph.D. in Economics at Harvard University in 1988 with a dissertation entitled "Essays in Information Economics".
Having taught at Harvard and Princeton, he is currently an economics professor at the Ford Foundation International at the Massachusetts Institute of Technology (MIT). In 2003 he founded Abdul Latif Jameel Poverty Action Lab (J-PAL), along with Ester Duflo and Sendhil Mullainathan. He was selected as a Fellow of the American Academy of Arts and Sciences in 2004. In 2009 J-PAL won an award from the BBVA Foundation "Frontier of Knowledge" for the category of development cooperation.
Banerjee is a former president of the Bureau of Research in the Economic Analysis of Development, an NBER Research Associate, a CEPR researcher, an International Research Fellow of the Kiel Institute, a colleague of the American Academy of Arts and Sciences and an Econometric Society and has gotten Guggenheim Fellow and Alfred P. Sloan Fellow. He received the Infosys Award in 2009 in the fields of Social and Economic Sciences. The field of Banerjee research is economic development and economic theory. He is the author of three books including Poor Economics (www.pooreconomics.com), as well as a number of articles, and is also the editor of his third book. He completed a documentary titled "The Name of Disease" in 2006.
EDUCATION
Harvard University
Jawaharlal Nehru University, India
Presidency College, Calcutta, India
CAREER
International professor in economics at Massachusetts Institute of Technology (MIT)
One of Abdul Latif's founders Jameel Poverty Action Lab (together with Esther Duflo and Sendhil Mullainathan) and Research Affiliate of Innovations for Poverty Action
Member of the Consortium on Financial Systems and Poverty
APPRECIATION
Fellow of the American Academy of Arts and Sciences (2004)
Infosys Award (2009)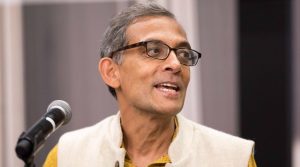 Full Name: Abhijit Banerjee
Alias: Abhijit Vinayak Banerjee
Profession: Economist
Place of Birth: Kolkata, India
Citizen: India
Father: Dipak Banerjee
Mother: Nirmala Banerjee