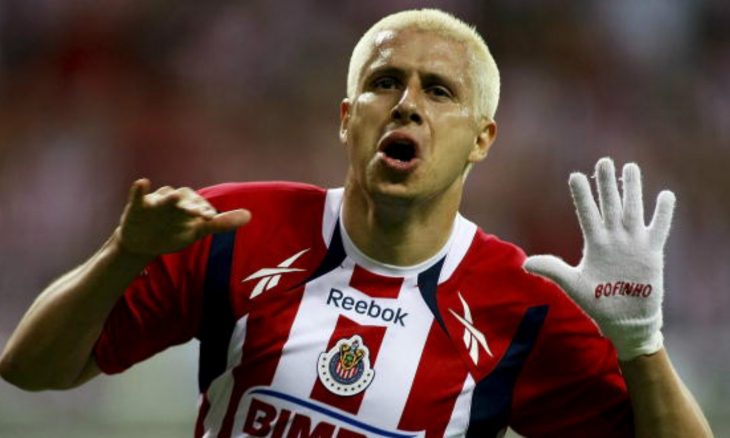 BIOGRAPHY
Adolfo "Bofo" Bautista Herrera was born on May 15, 1979, in Dolores Hidalgo, Mexico, is a soccer player who plays as an attacking midfielder currently joining the club Guadalajara in the Primera División de México. Initially, he played in amateur leagues at Dolores Hidalgo, San Diego Union Guanajuato, and San Miguel de Allende. He played at the age of 16 years. Bautista joined Tecos UAG for four years since 1998-2002.
The end of 2002 Bautista was transferred to Monarcas Morelia and lasted for two seasons. There he became one of the most important players. He moved clubs several times. In 2003 he was transferred to C.F. Pachuca. At the club beforehand he often appeared, but at this club, most of his time was spent in the reserved seat. Bautista did not despair, he was the hero who brought Pachuca to the title.
After a long transfer period, he was transferred to Guadalajara in 2004. In his first season, Bautista scored nine goals in 19 matches and was the team's top scorer. In 2005, he participated in the Copa Libertadores Cup where their most striking victory was against Boca Juniors.
Bautista was sold to Chiapas in August 2007. There he only played eight times out of 17 matches. At the end of 2009, he returned to join Guadalajara. While at the club, the Mexican national team squad became a loan player to Gallos Blancos. In 2012 he planned to retire. However, because he got an attractive offer from Lobos de la BUAP, he abandoned his intention.
CAREER
1998–2002 Tecos UAG
2002-2003 Morelia
2003 Pachuca
2004–2007 Guadalajara
2007–2009 Chiapas
2010–2011 Guadalajara
2011-2012 Querétaro
2013- Lobos de la BUAP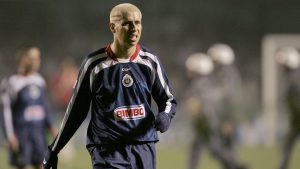 PROFILE
Full Name: Adolfo Bautista
Profession: Athlete
Place of Birth: Dolores Hidalgo, Mexico
Birthday: Tuesday, May 15, 1979
Zodiac: Taurus
Nationality: Mexico