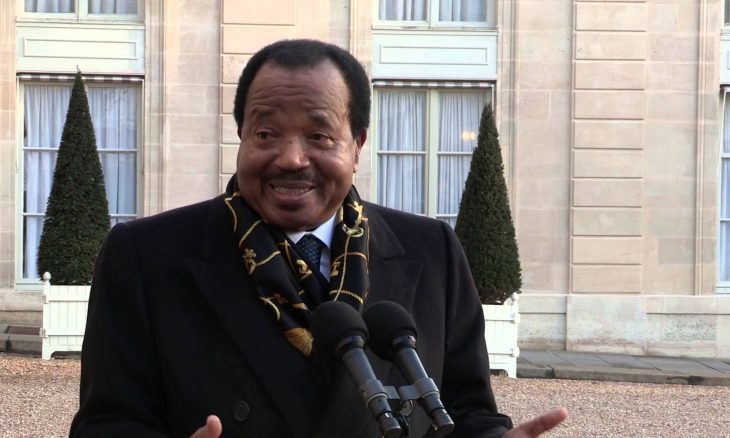 BIOGRAPHY
Ahmadou Babatoura Ahidjo is a great figure for the people and the State of Cameroon. He was the first President of Cameroon. He served as president of Cameroon for twenty-two years, namely from 1960 to 1982. Ahmadou Babatoura Ahidjo was born in Garoua, August 24, 1924. Ahidjo was raised in a Muslim family. His father was the Village Head of Fulani and his mother was an ordinary villager. They live in the village of Garoua, which is on the outskirts of the Benue River in northern Cameroon.
Little Ahidjo took elementary school education in 1932 at the Quranic School which is an Islamic Primary School. On this Quranic Shcool Ahidjo had failed the graduation exam in 1938, but he repeated his basic education and successfully graduated a year later. After that, Ahidjo spent three years completing his Middle School education at the Secondary School of Ecole Priamaire Superieure in Yaounde. Ahidjo majored in Staffing at this school.
In accordance with the field he studied in junior high school, Ahidjo worked as a civil service employee in the post office after he graduated in 1942. He held the position of radio operator in the office. As part of its work, Ahidjo was assigned to several major cities in Cameroon such as Douala, Ngaoundere, Bertoua, and Mokolo. This experience makes Ahidjo a figure who has a high sense of nationalism and is wise in solving problems in his country which consists of many ethnicities.
Ahidjo's own political career began in 1957. This year Ahidjo served as the President of the Cameroon Legislative Assembly. But he only served for approximately 4 months, from January 28 to May 10, 1957. Still, in the same year, Ahidjo was later appointed Deputy Prime Minister during the reign of André-Marie Mbida. His political career reached a glorious period when in 1960 when Cameroon gained independence. Ahidjo as leader of Cameroon Union was elected as the first President of Cameroon. Ahidjo was re-elected as president in 1965, 1970, 1975 and 1980. During his tenure, Cameroon became one of the most stable countries in Africa.
As President of Cameroon, Ahidjo is also inseparable from the problems of his country's government. After serving as President of Cameroon for three periods, Ahidjo began to dominate power in his country by making regulations that other political parties were declared illegal. This led to a rebellion by the Union of the Peoples of Cameroon in the 1960s. Even in the early 1970s, Ahidjo created a new constitution which ended British autonomy in Cameroon and founded the Unitary State. However, during the administration, his actions were more dictatorial.
Ahidjo resigned as President on November 1982 for health reasons. In 1983, Ahidjo disputed his successor, Paul Biya. Because of this, Ahidjo was sentenced to death for taking part in an opposing plot so that he fled. Ahidjo lives in France and Senegal during his flight. He died in Senegal, more precisely in the City of Dakar on November 30, 1989.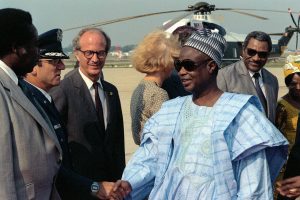 EDUCATION
Quranic School
local Government Primary School (1932)
Secondary School of Ecole Priamaire Superieure in Yaounde
CAREER
President of the Cameroon Legislative Assembly (1957)
Deputy Prime Minister during the reign of André-Marie Mbida (1957)
President of Cameroon (1960-1982)
PROFILE
Full Name: Ahmadou Babatoura Ahidjo
Alias: Ahidjo
Profession: Bureaucrats
Islam
Place of Birth: Garoua, Cameroon
Birthday: Sunday, August 24, 1924
Zodiac: Virgo
Citizen: Cameroon