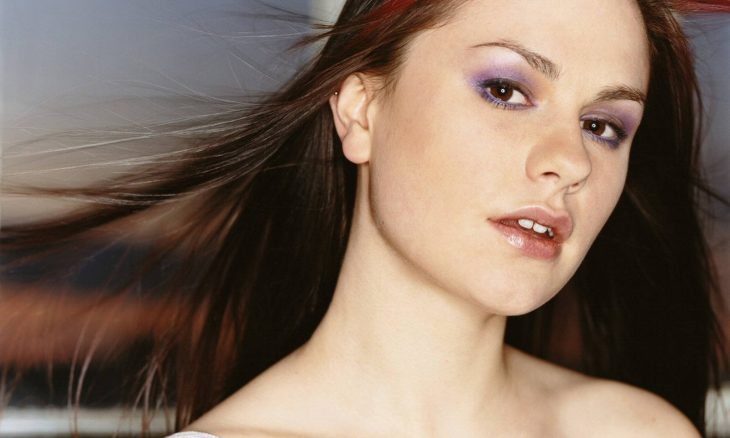 Anna Helene Paquin or Anna Paquin is a New Zealand-born actress born on July 25, 1982, in Winnipeg, Manitoba, Canada from Mary Paquin and Brian Paquin. Anna is the youngest of 3 siblings.
Anna's family moved to New Zealand when she was 4 years old and that's where she developed a fondness for playing the violin, piano, and cello. She is also active in gymnastics, ballet, swimming, and skiing.
On August 5, 2010, Anna was officially engaged to her co-star in TRUE BLOOD, Stephen Moyer. Although it never planned marriage, they finally married on August 21, 2010, in Malibu, California. From this marriage, Anna has three children from Moyer.
CAREER
It was from New Zealand that Anna got her first role accidentally. A director named Jane Campion is looking for a little girl who will be a key role in the film THE PIANO. Her audits were disseminated through newspapers, and Anna's sister was interested and auditioned. At that time Anna just accompanied her brother. But when Anna was asked to display a monologue about Flora's father (her role in THE PIANO) she performed impressively.
The film received a tremendous welcome, even Anna won the Best Supporting Actress award at the Academy Awards at the age of 11, which made her the youngest Oscar recipient after Tatum O'Neal.
Even though she won an Oscar, she also did not intend to continue her acting career. Many roles were offered to her, but all were rejected. However, she has starred in several advertisements. Finally, in 1996, she starred in two films, namely JANE EYRE and FLY AWAY HOME (both as young girls)
As a teenager, she also starred in several films, including A WALK ON THE MOON, AMISTAD, HURLYBURLY, SHE'S ALL THAT and ALMOST FAMOUS. Her role as the mutant superhero named Rogue in the X-MEN film in 2000 made her famous throughout the world. Even her role in several sequels namely X2 and X-MEN: THE LAST STAND in 2006 made her better known.
After X-MEN, Anna completed the process of making BLUE STATE, where she became executive producer with Andrew Paquin, her brother. In November 2006, she finished her film titled MARGARET which until August 2010 has still not been released.
In 2007, Anna became a nominating Supporting Actress in the Emmy Award, Golden Globe, and Screen Actors Guild Award for her role in the film BURY MY HEART AT WOUNDED KNEE.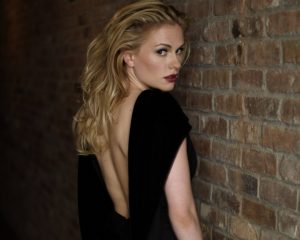 In 2008, Anna won the Best Actress award at the Golden Globe and Satellite Award for her role in TRUE BLOOD. In THE ROMANTIC film which will be released on September 24, 2010, Anna will work with Josh Duhamel and Katie Holmes. In the same year, Anna will also be a cameo in SCREAM 4.