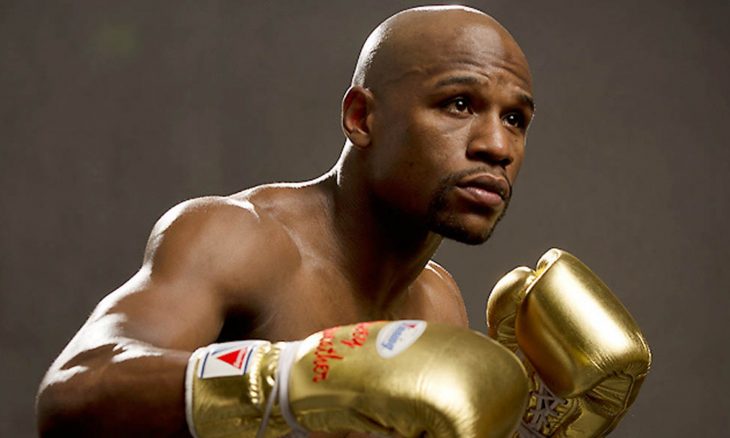 Floyd Mayweather, Jr. or whose real name is Floyd Joy Sinclair is an American boxer. He was born in Grand Rapids, Michigan, United States, February 24, 1977. His father, Floyd Mayweather, Sr., was a former middle-class competitor. In his amateur championship, Mayweather had an 84-6 record and won the Golden Glove national championship in 1993 (at 106 lb), 1994 (at 114) and 1996 (at 125 lb). He was given the nickname "Pretty Boy" by amateur teammates because he had a little scar, because of his father's defense technique (Floyd Mayweather, Sr.) and his uncle (Roger Mayweather) who had been taught to him.
In an orthodox defensive position, Mayweather like James Toney often uses 'shoulder roll'. Old school shoulder roll technique in the boxing world where the right hand is usually raised a little higher than usual, in this position it is usually the right hand to block blows or close the face's defense which is the right cheek, the left hand is in front, and the left shoulder is lifted on the cheek to cover the chin and also the left cheek. From this position, Mayweather usually blocks slips and diverts most of its opponents during a blow, even when cornered, by turning left and right into their hit. This type of battle usually uses counter techniques to hit your opponent, because boxers like this prefer to buy time and make your opponent's breath run out first.
From July 18, 2005, to June 2, 2008, he was chosen by Ring magazine as the number one boxer in the world. Mayweather has won six world boxing championships in five different weight classes, she is a former WBC middleweight champion, a title she left at retirement. He was named the Ring Magazine Fighter of the Year in 1998 and 2007. He is currently ranked number 2 fighter. Mayweather is an undefeated boxing athlete with 40 wins including 25 knockouts.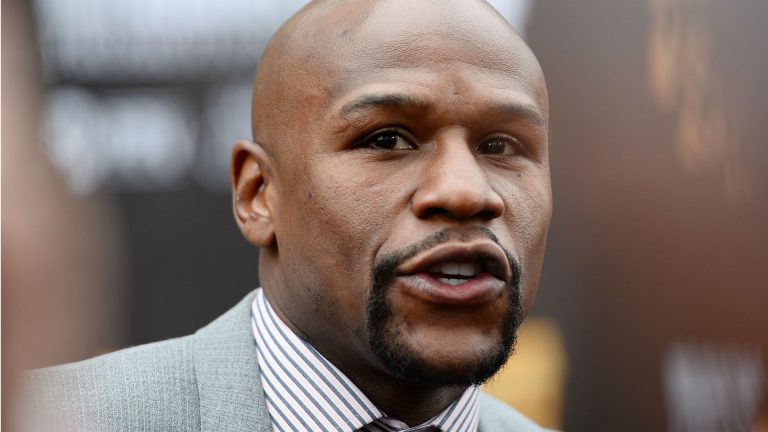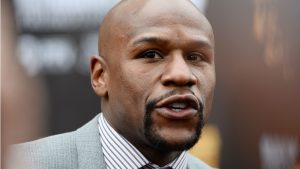 Biodata Floyd Mayweather, Jr .:
Real Name: Floyd Mayweather, Jr.
Nickname: Pretty Boy, Money
Height: 5 feet 8 inches (1.73 m)
Range: 72 in (183 cm)
Nationality: United States
Birth Date/Birth Place: February 24, 1977, Grand Rapids, Michigan, United States
Attitude: Orthodox