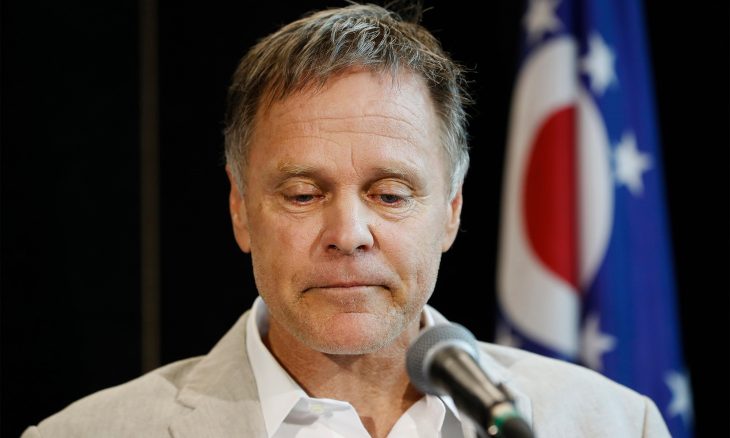 Otto Frederick Warmbier (born December 12, 1994 – died June 19, 2017, at the age of 22) is a student from the United States, who was arrested as a tourist in North Korea and sentenced to 15 years as a hard worker after being accused of stealing propaganda posters from his hotel lobby.
Otto Warmbier is a student majoring in economics from the University of Virginia, himself from Cincinnati, Ohio. He was in North Korea as a tourist with a group of Young Pioneer Tours when arrested on January 2, 2016. In a press conference held a month later, Warmbier appeared emotional and tearful as he claimed to have tried to take the sign as a 'gift' to a US church. He said, "the goal of my actions is in order to undermine the motivation and work ethic of the Korean people," he explained.
Some foreign detainees in North Korea have previously revoked their confessions, saying they were under pressure. After a brief trial on March 16, Warmbier was sentenced to 15 years in prison for crimes against the state. His parents Fred and Cindy told CNN in early May that they could not contact his son for more than a year.
Two months after serving a sentence in prison, Warmbier suffered severe health problems which resulted in neurological injuries. Authorities from North Korea said the coma Warmbier was caused by botulism and sleeping pills, although US doctors found no signs of botulism. The United States has made diplomatic efforts to free Warmbier; he was released in June 2017, after nearly 18 months of his arrest. Warmbier arrived in Cincinnati, Ohio, June 13 and was handled by the University of Cincinnati Medical Center for medical examinations and recovery.
Warmbier died on June 19, 2017, six days after he returned to the United States. Several US officials condemned North Korea for his death. He is one of 16 Americans who has been detained by North Korea since 1996, including three who still have to undergo treatment.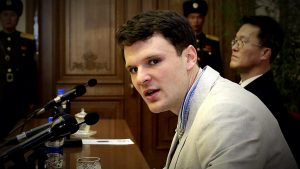 Born: December 12, 1994, Cincinnati, Ohio
Died: June 19, 2017 (age 22), Cincinnati, Ohio
Nationality: American
Education: Wyoming High School (2013)
University: University of Virginia