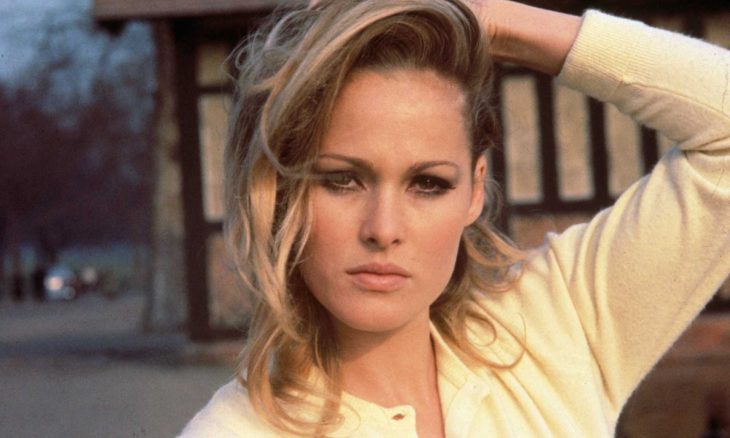 Ursula Andress is a Swiss-born actress, March 19, 1936. She is known as the first Bond girl actor in the James Bond film titled DR. NO and is said to be the sexiest Bonde girl in history. Andress was born in Ostermundigen, Canton of Bern, Switzerland. Her mother was of Swiss origin, named Anna, while her father was a German diplomat named Rolf Andress. Rolf Andress was expelled from Switzerland for political reasons and was declared lost in World War II.
In 1957, Andress married actor John Derek but divorced in 1966. Some of the names of Hollywood actors were reportedly in a relationship with Andress such as Marlon Brando, James Dean and Jean-Paul Belmondo. In 1980 Andress gave birth to her first son as a result of his relationship with Harry Hamlin, his co-star in the film CLASH OF THE TITANS.
In 2006, Andress held a lavish party to celebrate her 70th birthday at the Toyal Yacht Britannia in Edinburgh.
CAREER
The public remembers Andress as Honey Ryder, a Bond girl in the first James Bond film. The scene that was most remembered was when she emerged from the Caribbean sea wearing a bikini. This scene became one of the classic scenes in the film world and the history of James Bond films
Thanks to its role in DR. NO, Andress won the Golden Globe Award for the New Star of the Year category in 1964. Andress's name skyrocketed as a sexy icon at that time.
Previously, in 1963 Andress had played with Elvis Presley in the musical FUN IN ACAPULCO, then she also competed acting with Frank Sinatra and Dean Martin in 4 FOR TEXAS. In 1965 she played with John Richardson in the film SHE, and played with Marcello Mastroianni in the film THE 10TH VICTIM. She returned to playing as a Bond girl named Vesper Lynnd in the James Bond film titled CASINO ROYALE.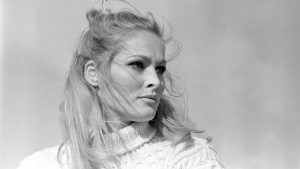 In 1967, she was rumored to be playing in a thriller titled BERSERK! but eventually, the role fell to the British actress Diana Dors. In 1981 Andress starred in the colossal film CLASH OF THE TITANS with Laurence Olivier. In 1995, she was named the '100 Sexiest Stars In Film History' by Empire magazine.