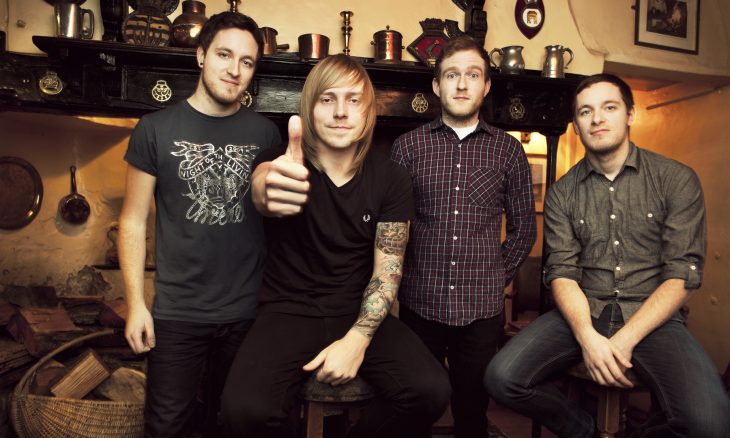 The Brighton metal band, England, which was formed in 2004, consists of 4 people, Sam Carter (vocals), Dan Searle (drummer), Tom Searle (guitarist, keyboardist) and Alex Dean (bass). Before using the name Architects, the band changed names such as Inharmonic and Counting the Days several times.
CAREER
Formed in 2004, at that time each of the personnel still joined other bands. In 2006, they released their first album titled NIGHTMARES. In January 2007 after a long tour around the world and appeared as the opening band of the concert SikTh and Dead Man in Reno, the current Architects vocalist, Matt Johnson, decided to leave the band. After Johnson's death, Sam Carter was appointed vocalist and later they released their second album entitled RUIN on June 26, 2007.
In 2008 they released SPLIT EP with another British band Dead Swans. In this album, Architects contributed two songs titled We're All Alone and Broken Clocks. In the same year, Architects announced that it had signed a contract with Century Media Records for the release of the next 3 albums. This announcement was also marked by the re-release of the RUIN album with an added bonus of the Broken Clocks song.
In 2009, they released their third algum titled HOLLOW CROWN. For the promotion of this album, Architects with Parkway Drive, an Australian metal band and August Burns appeared in a documentary called Parkway Drive: The DVD Tour. On January 19, 2011, Architects released its fourth album titled THE HERE AND NOW. The album sold over 900 copies in the United States in the first week after it was released.
February 2011, the bassist Alex Dean had stated his resignation for family reasons but on July 3, 2011, he decided to rejoin Architects. In December 2011 they released their newest single titled Devil's Island. This song was released in early November, a month before the official release schedule circulated. In 2012, they released their fifth album titled DAYBREAKER. After the recording was finished, on April 16, 2011, the guitarist Hillier Brook team decided to leave Architects. During the tour, his position was replaced by Josh Middleton, frontman of the Sylosis metal band.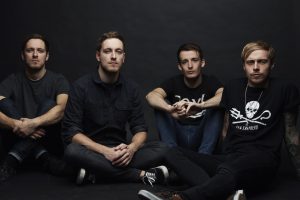 On September 15, 2012, they were scheduled to meet their fans in Indonesia. The plan, Architects will hold 2 shows, namely on September 15 at Vicky Sianipar Jakarta and September 16 at Katulebo Bar, Bali.