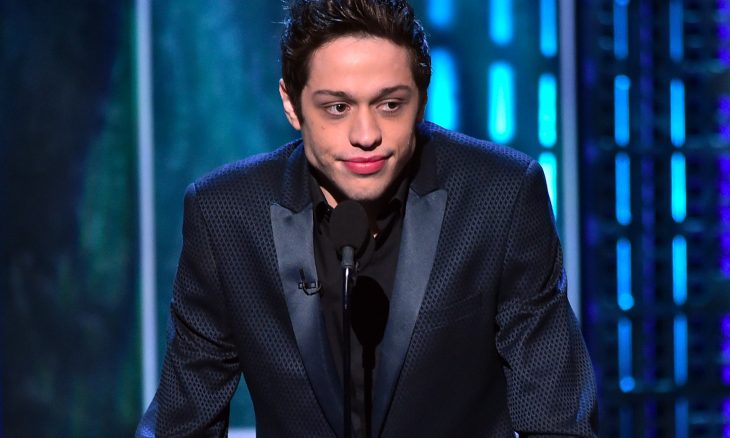 Pete Davidson was born on 16 November 1993 and was raised by his parents Amy and Scott Davidson on Staten Island in New York State. He also has a sister Casey. His father, a firefighter, died during the September 11 attack during his service. Davidson's childhood was affected, leading to trauma. He is an American nationality.
In addition, he belongs to a different ethnic background such as Ashkenazi Jews, Irish, Germans, Scots, Italians, and English. Davidson went over his education, attended the school of Saint Joseph and later went to Tottenville High School. After graduation, he attended St. Francis College in Brooklyn Heights. But he later failed.
Pete Davidson started at the age of 16 and started a comedy. After that, it appeared in the third episode of the MTV comedy series "Philosophy". In 2013 he painted the role of Stephen on the television program "Brooklyn Nine-Nine". In 2014 he appeared as a stinky finger in "School Dance".
Likewise Davidson also appeared in the TV series "People's Friends". In addition, he appeared in many other films and TV series. Overall, he has over 15 credits as an actor.
Other films and television series that Davidson has released include "Clicks, Cracks, mu, Christmas on the Farm," "Mix of 80s," "Talk Reversals with Pete Davidson," "Jim Gih Gangshaw," "Train Rec," in particular, " a fellow ". He also has credibility as a producer. His most important work was when he came to "Saturday Night Live" on September 27, 2014.
Davidson did not announce his current salary. Currently, he has an estimated net worth of about $ 500,000.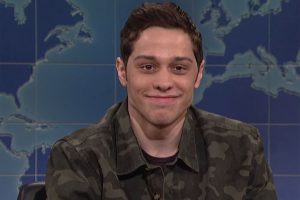 Name: Pete Davidson
Age: 25 years
Date of Birth: November 16, 1993
Zodiac: Scorpio
Dad: Scott Davidson
Mom: Amy Davidson
Job: actor and comedian
Height: 6 feet 3 inches (1.91m)
Salary: Unknown
Net Worth: $500,000
Ethnicity/Race: Ashkenazi Jewish, Irish, German, Scottish, Italian, and English
Nationality: American